Varsity Head Coach - Scott Code
In 2020, Scott transitioned from Varsity Assistant to Varsity Head Coach. He was a member of our 2007 All "A" State Championship staff.
Scott began his coaching career in the Erlanger-Elsmere School system where he served in various capacities for six years before joining the Highlands staff in 1998. There he coached freshmen boys for five years from 1998 through 2002 and served as Varsity Assistant to John Messmer during that timeframe. His Freshmen won the 9th Region Championship that same year.
Prior to joining the Brossart staff in 2004, Scott spent two seasons as varsity assistant at Dixie Heights High School. Then he accepted the head coaching position at neighboring Campbell County High School in 2007, where he compiled a record of 49-32 over 3 seasons. During the 2010-11 season, Scott served as an assistant at Thomas More College.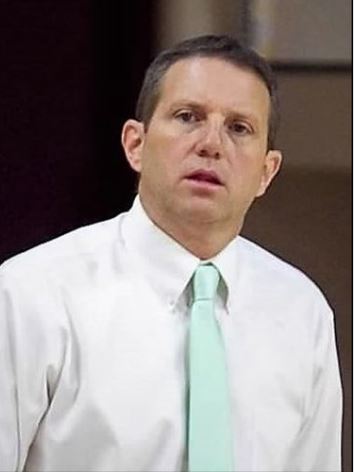 Scott's 2013-14 Mustang JVs posted a 15-3 record and were 37th District Champions. His 2014-15 JVs were 16-3 and NKAC Division II Champions and his 2015-16 team posted a 12-4 mark.
Scott did his undergraduate work at NKU and received his Masters Degree in 2003. He is married to Brossart grad Maria Bacon. The couple reside here in Alexandria and are proud parents of daughter Makenzie 15, and son Alex 12.
Nathan Mutsch - Varsity Assistant
Nathan Mutsch is a 2007 graduate of Brossart High School where he was a member of our All "A" State Championship team.  He was a member of the 2007 All District Tournamnt Team as a member of our District Champs.  He received a Division I baseball scholarship and pitched four years at Xavier University.  He has also worked within the Cincinnati Reds organization.  Nate served as our freshman coach during the 2017-18 season, before moving to St. Louis to pursue a job opportunity.  There he met his wife, Rachael.  The couple moved back to Alexandria where they presently reside, and Nate rejoined Team Code in 2019. 
Freshman Head Coach - Curtis Bezold
Curtis Bezold is a 1998 Brossart graduate who played alongside of Nathan Seiter on our co-winningest team ever (28-7) that played in the 10th Region Championship game, losing narrowly to Fleming County.
Curt is the 19th leading career scorer in Brossart Basketball history with 992 points. Only an illness during the Mason County Invitational Tournament as a senior, prevented him from being a member of our 1,000 Points Club.
Curt is in his third season as our Freshman Coach. His 2019-20 Mustangs were 11-11 with wins over Covington Catholic, NCC, Holmes and Dixie Heights.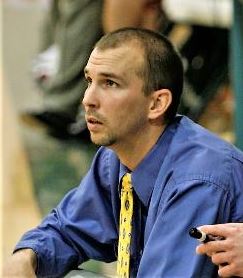 Previous to becoming our Freshman coach, Curtis coached the Sts Peter and Paul Cardinals where his teams were the 7th and the 8th Grade Diocesan Champions. He is married to his wife Tina, and works for Duke Energy in the Gas department.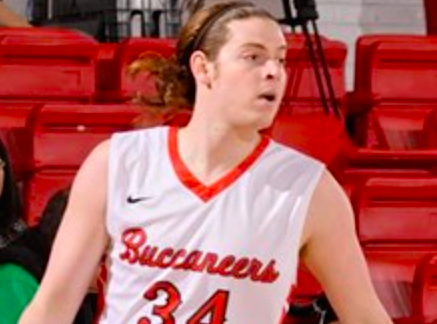 Freshman Asst Coach - Alex Trentman
Brossart grad (2014) Alex Trentman is in his third season serving as our Freshman Assistant Coach.
Trentman played three years (plus a redshirt season) at Christian Brothers University (Memphis, Tn, DivII). He started 24 games in 2016-17 scoring 24 points vs Alabama- Huntsville and 20 points in an exhibition game vs Memphis State. He was a starter throughout 2017-18, scoring 195 Points and grabbing 184 Rebounds for the Buccaneers who were 21-9. 
Alex is a member of the Brossart 1,000 Points Club, scoring 1,137 career points, twelfth best in the history of our program. He presently holds four school records. His teams won four 10th Region "A" titles and were 37th District Champs in 2013. Alex was a 2020 first-ballot inductee into the 10th Region Hall of Fame.
Staff Assistant - Dave Schabell
Schabs is a fixture around the Mustang basketball program.
During his tenure, the '65 Brossart grad has served as head coach to eleven Mustang freshmen teams. He also served a five year stint as Varsity Girls Head Coach from 1986 through 1991 where his Lady Stangs compiled a 99-45 record, including a 26-6 campaign in 1986-87 which ended in the 9th Region Semi-Finals, after winning the school's very first District Championship. Dave has served under eight Mustang head coaches dating back to Jon Quatman who hired him in 1978.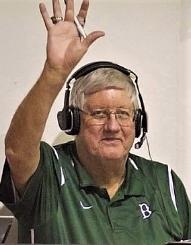 He is presently the program's business manager in charge of publicity, the BMustangs.com  website, Fund-Raising, Anchors the Meridix Webcast Team, edits the Program's Media Guide and serves as Traveling Secretary when the Mustangs are on the road.  Schabell was elected to the 10th Region Hall of Fame in the spring of 2009; was inducted into the Northern Kentucky Athletic Director's Association Hall of Fame in October, 2009; the Northern Kentucky Sports Hall of Fame in November of 2009; and was inducted into the Brossart High School Athletics Hall of Fame in March of 2016. In 2019 Dave was elected to the Northern Kentucky Coaches Association's Court of Honor. He turned 74 in June of 2021, but is still going strong.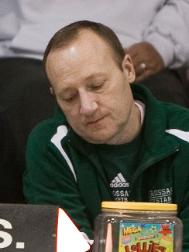 Statistician - Jeff Miller
Jeff Miller, the husband of recently retired school secretary Katie Miller, has been a key member of Team Code for all sixteen of Mike's years as our head coach. Jeff coordinates our student stats personnel, transitions our stats from the game film to the KHSAA site, and provides the coaching and broadcast staff with up-to-the-game current player, and team statistics.
Jeff and Katie are parents of two children, Danny, who played on the Campbell County Regional Championship team of 2001, and Julie. Danny resides in Louisville, while Julie lives in Boulder, Colorado. The Millers have five grandkids.
Trainer Ashley Vater is in her seventh year as the Brossart trainer, working in conjunction with St. Elizabeth Sports Medicine Health Care. She is a Board Certified Athletic Trainer through the National Athletic Trainers Association (NATABOC) and is a licensed athletic trainer in Kentucky.
Ashley is present for all Mustangs and Lady 'Stangs practices and home games, and is commissioned with the responsibility of treating our everyday aches, pains and also conducts some in-house rehab. She advises on major injuries, working in conjunction with Dr. Michael Miller.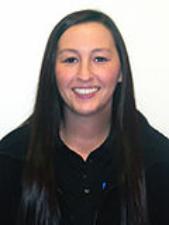 Looking for former coaches?
We've had some good ones over the years.